Corner Suite
feel the intimate atmosphere of your home
PROPERTIES:
high privacy, private pool, stunning views and large area
discover peace
The Corner Suite rooms which are starting from the 3rd floor, are the most exclusive and privilige rooms of Crowne Plaza Oryapark. You feel yorself in the intimate atmosphere of your home at the Corner Suite rooms, which are much more spacious and larger than the other rooms. You can comfortably accommodate your guests with a seating group of 4 people in these rooms, which consists a bedroom and a living room.
Daylight is an integral part of these rooms. Wide and sheltered windows while bringing you Istanbul's city view, at the same time completely prevents the noise pollution from outside with it's special system. The spacious bathrooms with extra bathtubs and comfortable beds are other features that differentiate the Corner Suite. Luxurious designed decoration makes you comfortable and appeal to your aesthetic feelings in these rooms. Guests staying in the Corner Suite rooms can enjoy tea, coffee, soft drinks, alcoholic beverages and snacks from the Club Lounge all day, from 07:00 to 23:00. The Club Lounge on the 16th floor is ideal for socializing with other guests as well as relaxing away from the stress of daily life.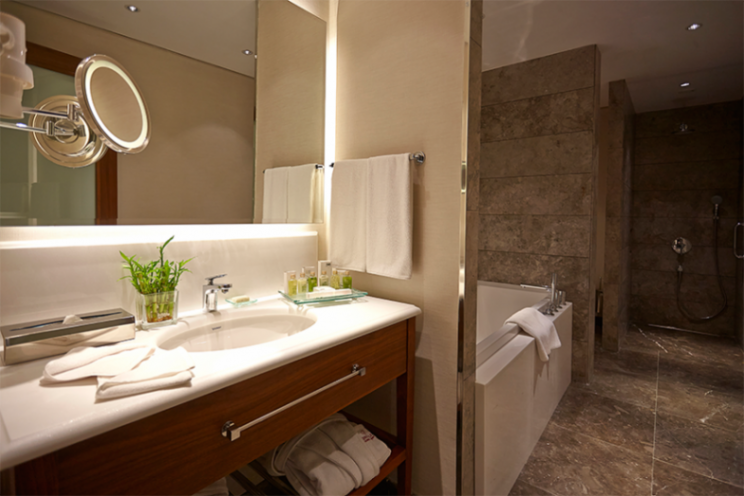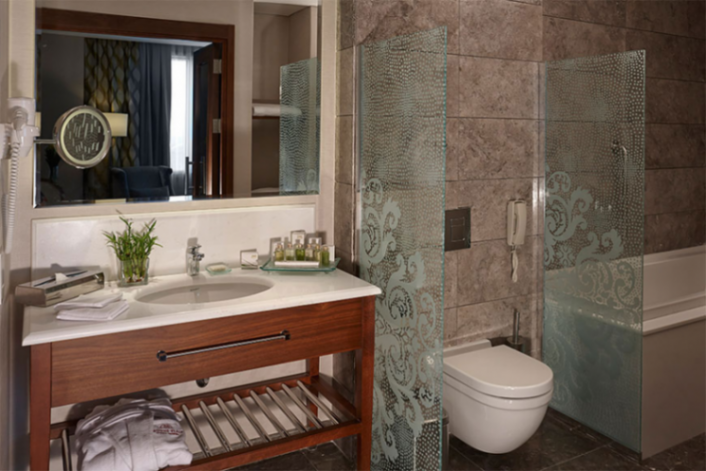 Privileges
Crowne Plaza Oryapark Thinks Your Comfort
Room Features:
Minibar
Iron
Iron Table
Safebox (15'' Laptop-sized space)
Kettle
Tea/Coffee Sets